Welcome to Highland Diabetes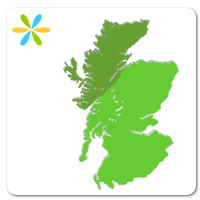 This web site focuses on the prevention of Diabetic Ketoacidosis (DKA) for young people by teaching them how to address their needs and problems.
Background The numbers of young people diagnosed with Type 1 diabetes in Scotland has trebled over the past 30 years. The northern rural areas have a higher incidence rate than the urban Lowland areas for reasons that are as yet unknown. Delivering education to young adults in these areas has presented us with challenges to overcome of accessibility, acceptability and efficacy.
Our Solution To meet these needs has been to create an Internet e-learning resource centre that offers engaging e-learning resources and reference information for our project's stakeholders. The scope of the resources offered encompasses material suitable for healthcare professionals to young people. The centre also offers the ability to engage in interactive content as well as uniquely personalised content delivery via an individual profile. The information in our resource centre is categorised for access by young people (12-30), carers for people with diabetes and healthcare professionals.
Current Status We are currently developing a version of this resource that can be delivered via Internet or Java enabled mobile phones.
Getting Involved If you would like to access our resource centre or have been invited to participate in this project then please Register Now. Further information About This Project, Project Team or Background Information About Diabetes is also available.
Academic readers may also be interested in our Publications section which will be available early November 2005 (please Register and we will notify you when this information becomes available).
If you have any questions then please Contact Us via our on-line Enquiry Form.